Our Lady of Peace Church
Fords New Jersey
I pledge allegiance to the flag of the United States of America, and to the republic for which it stands, one nation under God, indivisible, with liberty and justice for all.
---
Our Lady of Peace, Pray for Us
---

​Located in the Our Lady of Peace Parish Center
25 Franklin Avenue
​Edison NJ
---
COUNCIL NEWS
​AND UPCOMING EVENTS
LENTEN LINGUINI DINNERS, DETAILS COMING SOON
​4th DEGREE ASSEMBLY ANNOUNCEMENTS
---
---
Membership in the Knights of Columbus is open to men

18 years of age or older

who are

practical (that is, practicing) Catholics in union with the Holy See

.

A practical Catholic accepts the teaching authority of the Catholic Church on matters of faith and morals, aspires to live in accord with the precepts of the Catholic Church, and is in good standing in the Catholic Church.

There are four degrees within the Knights of Columbus. Each degree ceremony imparts a lesson on the Order's core virtues of Charity, Unity, Fraternity and Patriotism.

​In the Knights of Columbus a man has to be a member before he may avail himself of the insurance benefit. Purchasing insurance is optional, however; the life insurance and long-term care insurance products offered by the Order are not only competitively priced, they are among the most solid and highly rated products available anywhere. Standard & Poor's and A.M. Best, the leading independent agencies that rate insurance companies, give K of C insurance their highest ratings.
---
PHONE: 732-738-0888 ​

​EMAIL: kofc9199@optonline.net
​​
---
---
Powered by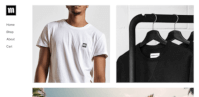 Create your own unique website with customizable templates.